Tea with Oscar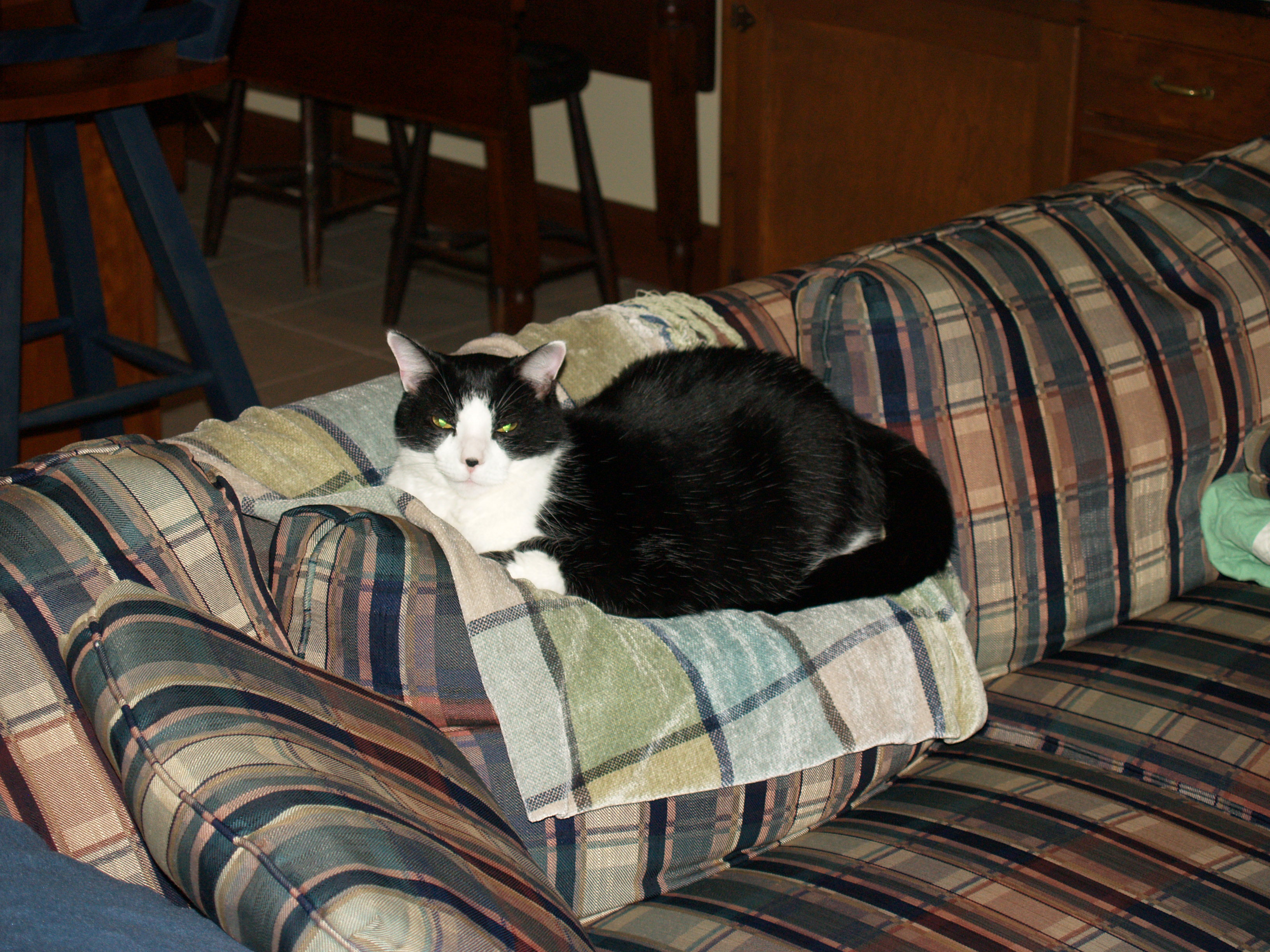 Oscar is our cat. He's black and white and very large for a cat. Cats are such creatures of habit and they manage to train humans to conform to their habits.
When I awake, I know Oscar is waiting for me. Oscar sleeps in the basement stairwell. He closes the door himself and sleeps behind it so he can see through the glass in the door. As I pass by the basement door, he gets up and reaches a paw around the edge of the door and pulls it open so he can join me. Of course, he stretches, lies down and expects me to stoop down and rub his back and head. Then it's okay with him for me to proceed to the kitchen. Oscar and I have tea together each morning. Actually, I have tea; Oscar has fresh water.
I take my cup of tea and sit down in the family room to catch up on the news and weather. Oscar loves this part. He jumps up on the arm of the chair next to me in his best imitation of a circus tiger pose, so he can get his back, head and tummy rubbed. When he is content with the amount of attention, he gets comfortable on the ottoman and watches TV. All is well in Oscar's world.